colorado 2018
ONE OF MY ULtiMATE FAVORITE ADVENTURES IS SNOW FILLED ADVENTURES!
aNYWHERE that I can wrap up in cozy coats while sipping on a hot cocoa by a cozy fire place has to be my go to vacation! colorado has been a dream since i used to watch "the hills" years and years ago, where if you know the show it is where heidi pratt used to live, she used to always visit her parents while wrapped up in a cozy sweater and snow filled mountains as the backdrop. Little did i know, colorado was a dream snow DESTINATION filled so many endless sights to see and things to do, we ran out of time to do everything on our list and we will be going back for more very shortly!
PLACES TO VISIT
COLORADO HAS JUST BEEN AMAZING AND ABSOLUTELY BREATHTAKING! endless AMAZING SIGHTS TO SEE & WISHing WE HAD MORE DAYS TO SEE IT ALl.
Although we only had a few days to explore everything, WE TRIED TO MAKE THE MOST OF EVERY CITY AND TOWN WE VISITED. WE STARTED OUR TRIP BY FLYING TO DENVER AND TRAVELED ALL AROUND COLORADO TO LASTLY END OUR TRIP BY FLYING OUT OF ASPEN.
HERE ARE SOME OF OUR FAVORITE MUST GO PLACES YOU MUST CHECK OUT WHEN IN COLORADO:
DENVER
hotel : the brown palace hotel & spa
GEORGETOWN
DILLON
ice castles
vail
hotel: arrabelle at vAIL SQUARE
hotel: hotel talisa
lionshead village
vail village
black canyon of the gunnison national park
ASPEN
HOTEL : THE VICEROY SNOWMASS
Georgetown had to be the cutest and the most scenic "ghost" town throughout our Colorado trip. The historic mining town has charming quaint shops and restaurants while overlooking the mountain while walking through the historic village.
The Georgetown loop railroad was a winter dream, the polar express train riding through a snow topped winter wonderland while sipping on hot cocoa and of course a surprise visit from Santa!
Make sure to book your tickets in advance for the winter as it can booked out very quickly.
https://www.georgetownlooprr.com/
Did someone say ICE CASTLES! This small town is the first of six in North America to open this year. Ice artisans have been building the castles since mid-November, using 25 million pounds of Ice. The Craftsmanship was incredible, solely made out of icicles and water.
Check out the ice castles all over the country!
https://icecastles.com/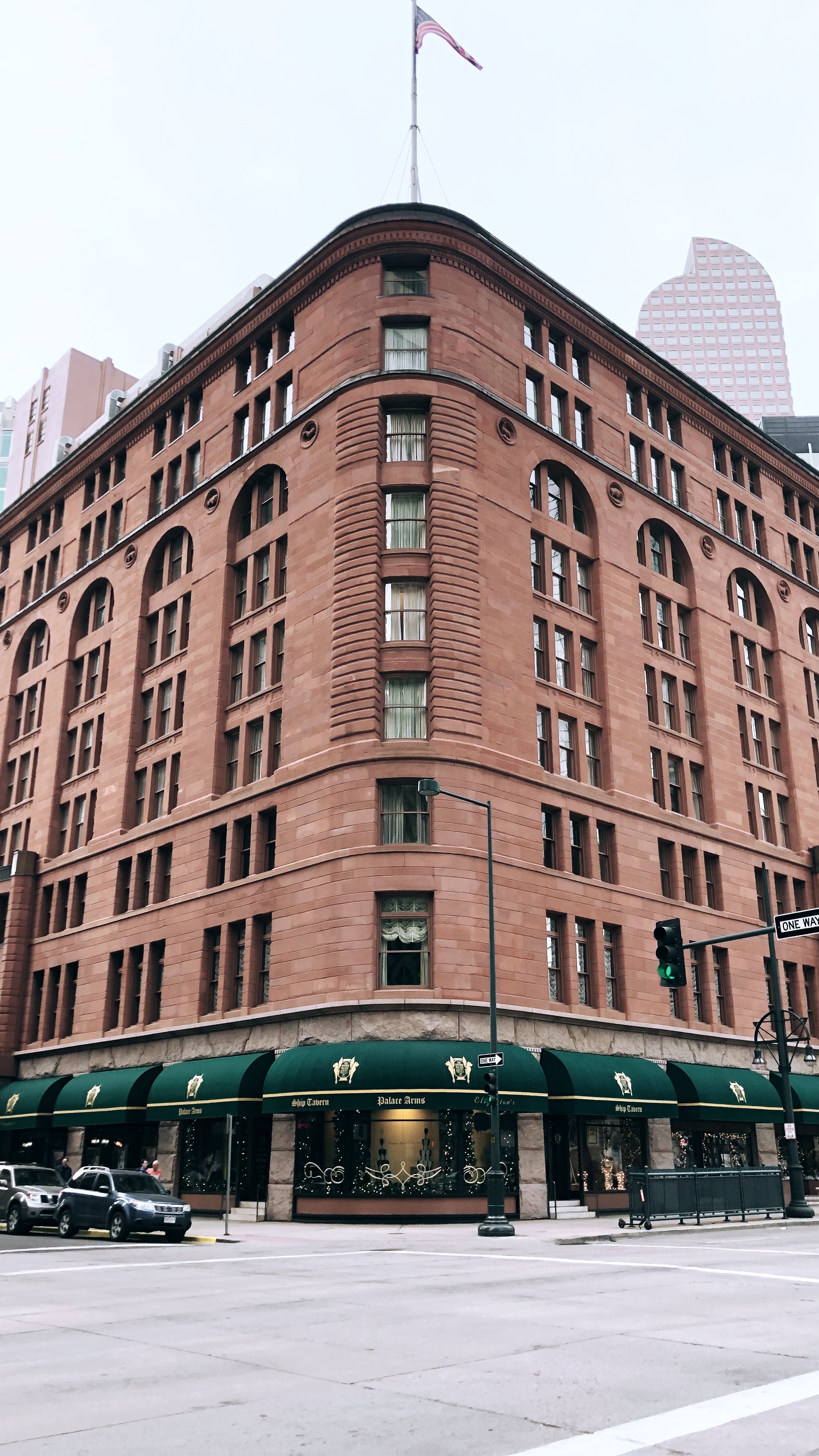 Denver is a great city to fly into, it definitely isn't a place I would highly recommend for more than two days, but if your'e looking for that city vibe with a touch of history, Denver will be it!
We stayed at the The Brown Palace hotel for a really unique city hotel experience. The hotel expressed charm, history, grandeur & allure. Highly recommend going in the festive season for it's stunning chandelier decor.
https://www.brownpalace.com/
OH MY VAIL! The most stunning town in Colorado. I absolutely fell in love with the Austrian architecture while overlooking the snowy mountain views and quaint little shops. Vail is one of the favorite ski destinations in the world with world renowned skiing, diverse shops, restaurants, luxurious accommodations, friendly neighborhoods and breath-taking mountain views. Vail is arguably the finest resort destination in the world.
The Lionshead Village and Vail Village are a must to Check out! Don't forget to ride both Gondolas in each village overlooking, the views are just unreal!
A luxury collection newly opened resort in Vail with an iconic mountain resort view. Wake up to a stunning breakfast with mountain views and modern fireplaces in every corner of the hotel balcony.
This place was just simply breathtaking.
BLACK CANYON OF GUNNISION NATIONAL PARK
WOW WOW AND WOW!
The Grand Canyon of Colorado.
We were not expecting this stunning canyon to be dusted with snow, although half of the national park was shut down due to the snow and extreme weather conditions, the first few view points were open and simply breathtaking. A a few hours drive from Denver and Vail, however it was worth every minute!
Just check out this view!
Water flowing over the canyon walls & amazing frozen cascades. The frozen cascades in the park are known as caves; the lower ice cave and upper ice cave.
Both of these attractions are near Rifle, between Glenwood Springs and Grand Junction. A unique hike and adventurous experience. Make sure to pack good snow hiking boots for this slipping experience!
Aspen is known as the number one place to go when visiting Colorado, not my favorite city throughout our Colorado trip but it still was a sight to see.
Experience the world-class skiing and snowboarding of Aspen Snowmass, a four mountain destination in Colorado. We stayed at the stunning Viceroy Snowmass and absolutely loved the stunning hotel and views while feeling like a world away from the busy town.
Check out the Silver Queen Gondola for stunning views of Aspen.
Viceroy Snowmass, a beautiful ski resort, located neardowntown Aspen. The stunning hotel is a great location located in Snowmass base, the sophisticated hotel allures a modern Apres Ski spirit. The views are amazing from your cozy hotel room, while the rooms are filled with a double bathroom, large kitchen and of course a cozy fireplace to cuddle up in the evening after a long day of skiing in the snow.
The hotels restaurant also has a great place for lounging, the TORO restaurant had the best churros and amazing hot chocolate by the fire.
Enjoy!
Snowmass is full of sights to see and endless activities for all ages. We absolutely loved the Gravity driven Alpine coaster, where you can control your own speed while riding through stunning Alpine trees.