moroccan memoIRS
oh morocco, the place that really has my heart! its such a humbling place, sweet people, so much character and amazing hand crafted work in EVERY CORNER YOU LOOK!
morocco really is magical place, it was my second time visiting this place and my heart fell in love all over again.. i couldn't get enough of the place, getting lost in medina, sipping on endless mint tea with my parents,, riding camels through the palm desert and bargain hunting for rugs that i probably would never buy due to luggage issues. ONE OF THE MOST ECLECTIC CITIES WITH A BEAUTIFUL CULTURE.
my parents really needed a break from all the hard work, i was lucky to have them escape away for a few days so we can go explore the world together. i knew my parents will absolutely love morocco, and i was so right, the smiles and excitement my parents had during the entrip trip was priceless! not to mention the amount of times my mother took me back to jema-el-fna, she could not resist all the souks and shopping marrakech had to offer. we stayed at two locations to really experience the vibe of morocco, both as stunning as ever, each location blew us away...take a deeper look into our sweet family vacation.
. oh, the memories to be cherished...!
HERE I HAVE LISTED A FEW OF MY FAVORITES PLACES WE VISITED IN MARRAKECH, IT'S TRULY DIFFICULT TO REALY NARROW DOWN THE favorites, AS THE BEST WAY TO REALLY EXPLORE A PLACE IS TO GET LOST IN THE CITY ITSELF.
TAKE A CLOSER LOOK OF some of THESE BEAUTIFUL SITES BELOW:
A luxury oasis in Marrakech, only 30 minutes away from the main attractions, best place to stay if trying to stay away from the hustle and bustle of the city life.
HASSAN II MOSQUE-CASABLANCA
Truly a masterpiece! The Hassan II Mosque is the largest mosque in Morocco and the 13th largest in the world. You will be in awe as soon as you step into the grounds!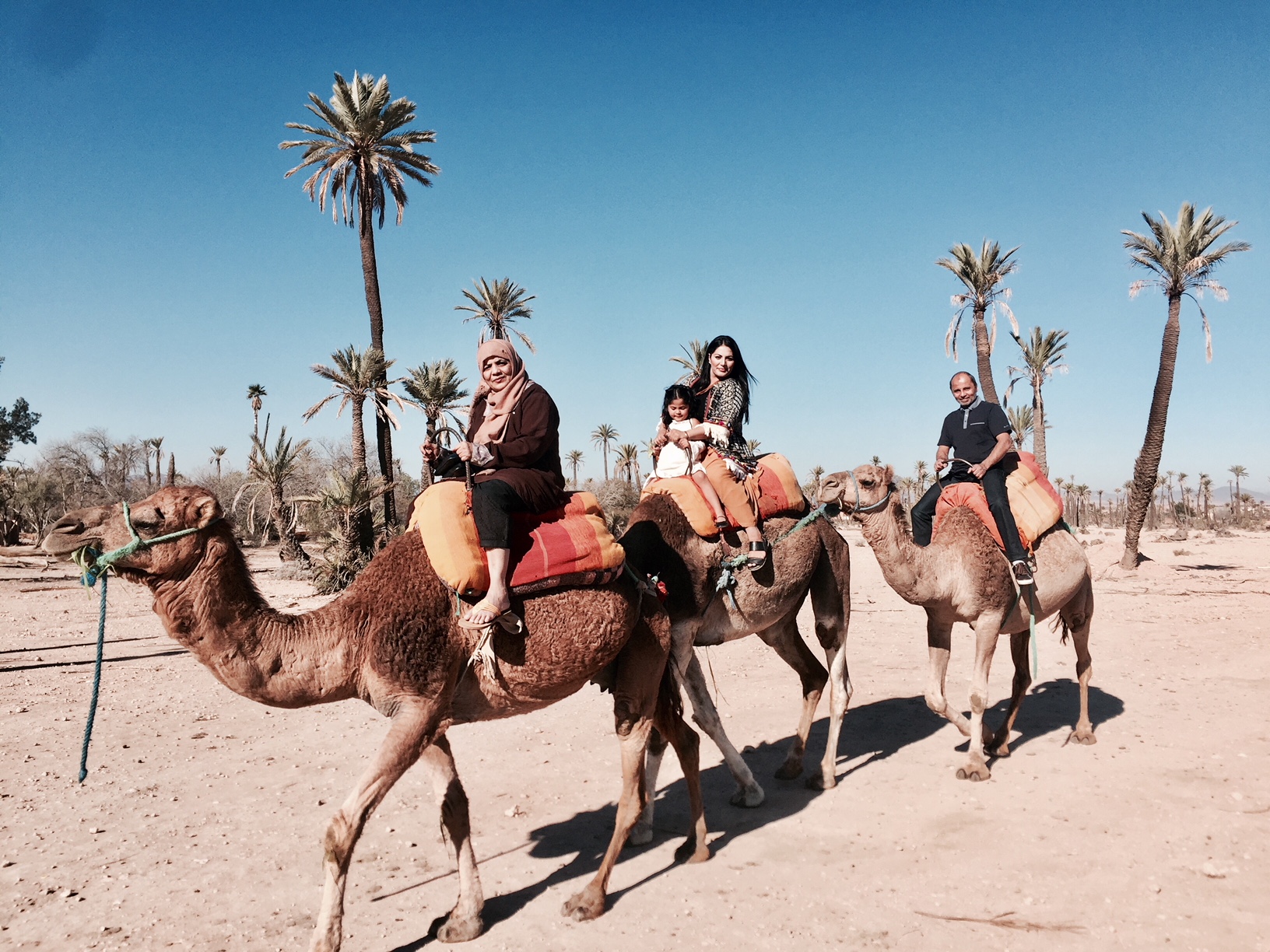 Palmeraie is a palm oasis of several hundred thousand trees outside of Marrakech, Morocco. Situated at the edge of the city's northern section. Great for short camel rides to really get the Moroccan experience.
A lavish opulent and luxury hotel situated 20 mins walk from Jemaa' el Fna square. The perfect place for afternoon tea with your partner or family.
Make sure to checkout there famous white intricate spa, truly stunning! While your'e there book a hammam treatment for an ultimate experience.
The Bahia Palace, meaning brilliance in Arabic, is perhaps one of the best-preserved historical sites and certainly most interesting in Marrakech.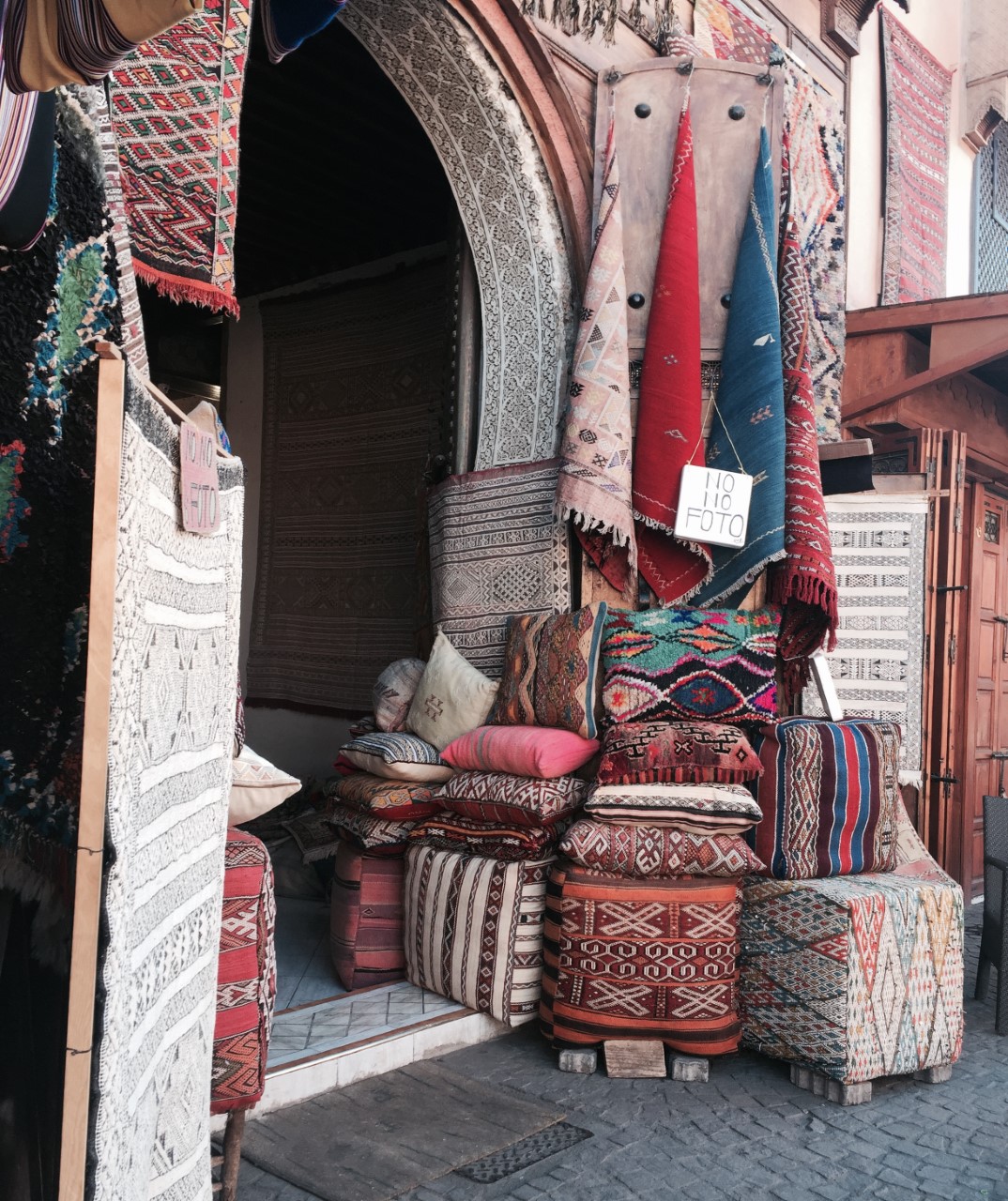 The Great Square of Marrakech. There's nowhere in Morocco like the square. It always keeps you coming back for more. Filled with souks, merchants, hawkers, enternainers and snake charmers. Truly a magical place day or night.
An enchanting garden in the heart of the "Ochre City".
Dreamy origin consisting of trees and exotic plants. Take a sweet break for lunch at the Cafe Majorelle! A beautiful ambience to take a sweet break!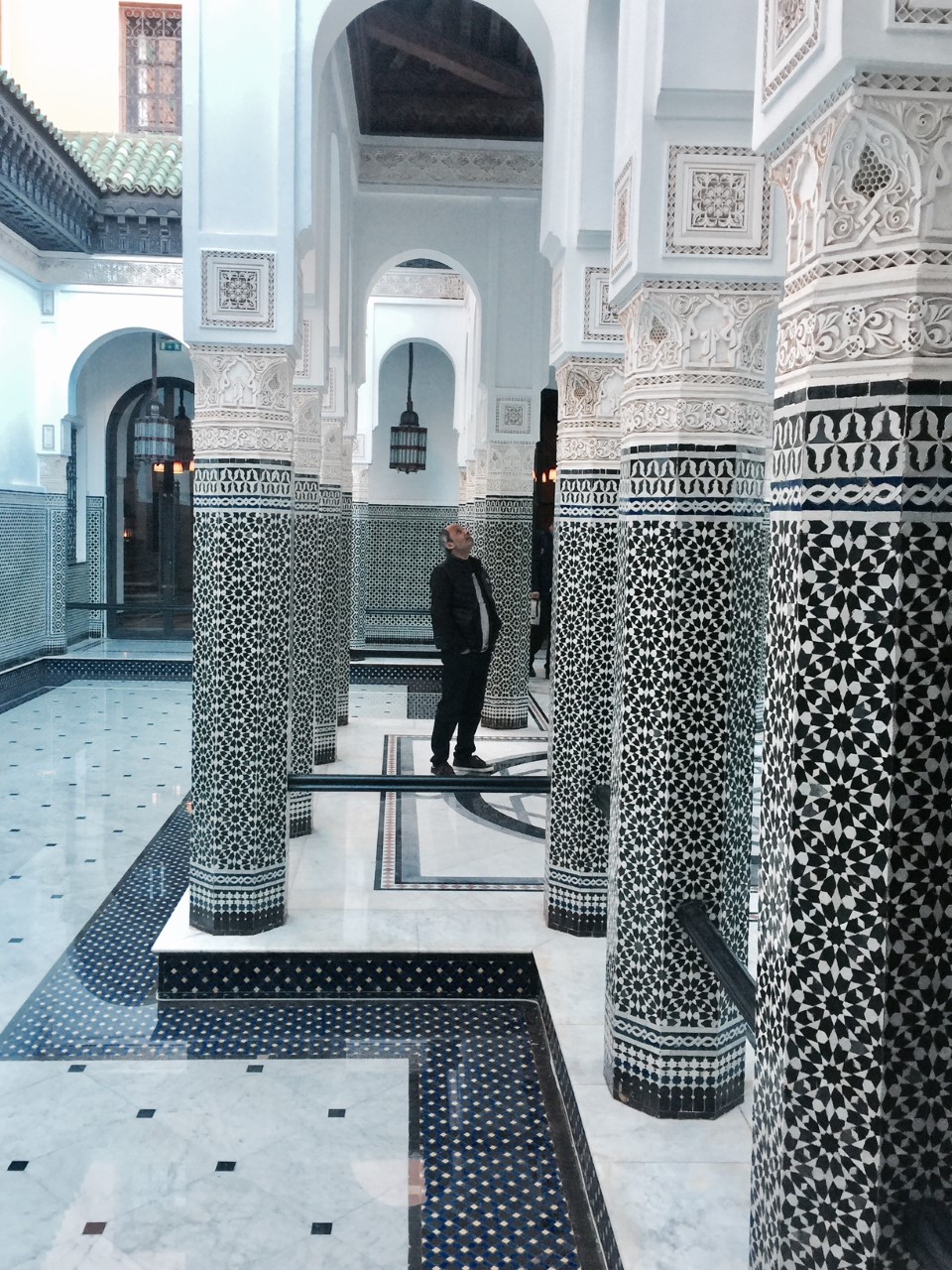 The opulent, Moorish-inspired La Mamounia hotel in Marrakech elevates Moroccan style to radiant, royalty-worthy heights. Go for an afternoon tea at this famous Marrakech hotel.
A luxury hotel only 10 minutes away from the city center, this art nouveau twist by designer Jacques Garcia provides a chic contrast. Truly a beautiful escape while being so close to all the main attractions. This hotel is like something of a mirage while being topped with even a family of thoroughbred Arabian horses.
Our rooms were stunning, overlooking the Atlas mountains with amazing berber style interiors. A must stay when in Marrakech.
The heartbeat of Marrakech is undoubtedly the souks & markets of the old city Medina. Heaps of astonishing large cones making for a colorful display like no other.
A truly breathtaking place in the heart of Marrakech. Breathtaking Arabic architecture of an ancient islamic school. Walk in to a large central court, walk up to the smaller classrooms to really get the feel of a school. Truly remarkable tilework.
Morocco is famous for Riads, a traditional style townhouses however we didn't stay in one this time around, as for the convenience of having a larger family. I did however, want my parents to experience the traditional Riad life, so we took a tea visit to this beautiful traditional style hotel.
See how your leather goods you buy at the souks are processed. As your guide takes to the tanneries rooftops, heres a strange raw smell, your guide will offer you mint to hold at your nose so you can truly experience the processing of the best leathers in the world.
P.S This was one of my favourites as a designer, the hard work and labour that goes into everything is really humbling sight.