beLgium with bestie
a SHORT & sweet (literally) trip to belgium with my bestie from college was the perfect saturday getaway.
if anyone knows of belgium, it's known for the amazing chocolates!
the streets smelled of every chocolate you can think of. our itinerary filled with literally only chocolate stores! what better place to go visit than with a friend to taste the best chocolAtes of the world.
we spent the day "chocolate shop hopping" if that's even a thing! We had probably seen, smelled and tasted all the belgium chocolates the city had to offer. we even visited a chocolate museum which showed us the process of those yummy truffles.
take a look at our chocolate filled weekend!
our ultimate bucket list
if I could, i WOULD HAVE BeLgIUm waffles for breakfast, lunch and DINNER. oNE OF MY FAVOURITE DESSERTS FOR SURE, AND I HAD BEEN DYING TO SEE THE HYPE ABOUT THE WAFFLES OF BELGiuM AND HEY THEY DID NOT DISSAPOINT.
WE STARTED OUR DAY WITH A SCRUMPTIOUS BREAKFAST AT THE FAMOUS MAISON DANDOY, AND OF COURSE ROAMED AROUND THE STREETS TO ONLY NOTICE THE STREETS WERE FULL OF IT! WOULDN'T HAVE EXPECTED ANYTHING LESS.
AM LUCKY TO SAY, LONDON IS NEIGHBOURING TO MANY AMAZING CITIES. BELGIUM IS A LAND OF ARCHITECTURAL WONDER. THE GRAND SQUARE OR GROTE MARKET AS SOME WOULD CALL IT HAD TO BE ONE OF MY FAVORITE PLACES TO VISIT. It is surrounded by opulent guildhalls and Edifices, the city's Town Hall, and the King's House or Bread house building containing the Museum of the City of BrUSSELS.
take a peek at my go-to list when you plan a trip to brussels!
enjoy!
No better start to the Trip than with Belgium waffles for breakfast!
Best waffles in town!
The an iconic square in the Belgian capital of Brussels. Amazing architectures, just browse around while admiring the amazing buildings.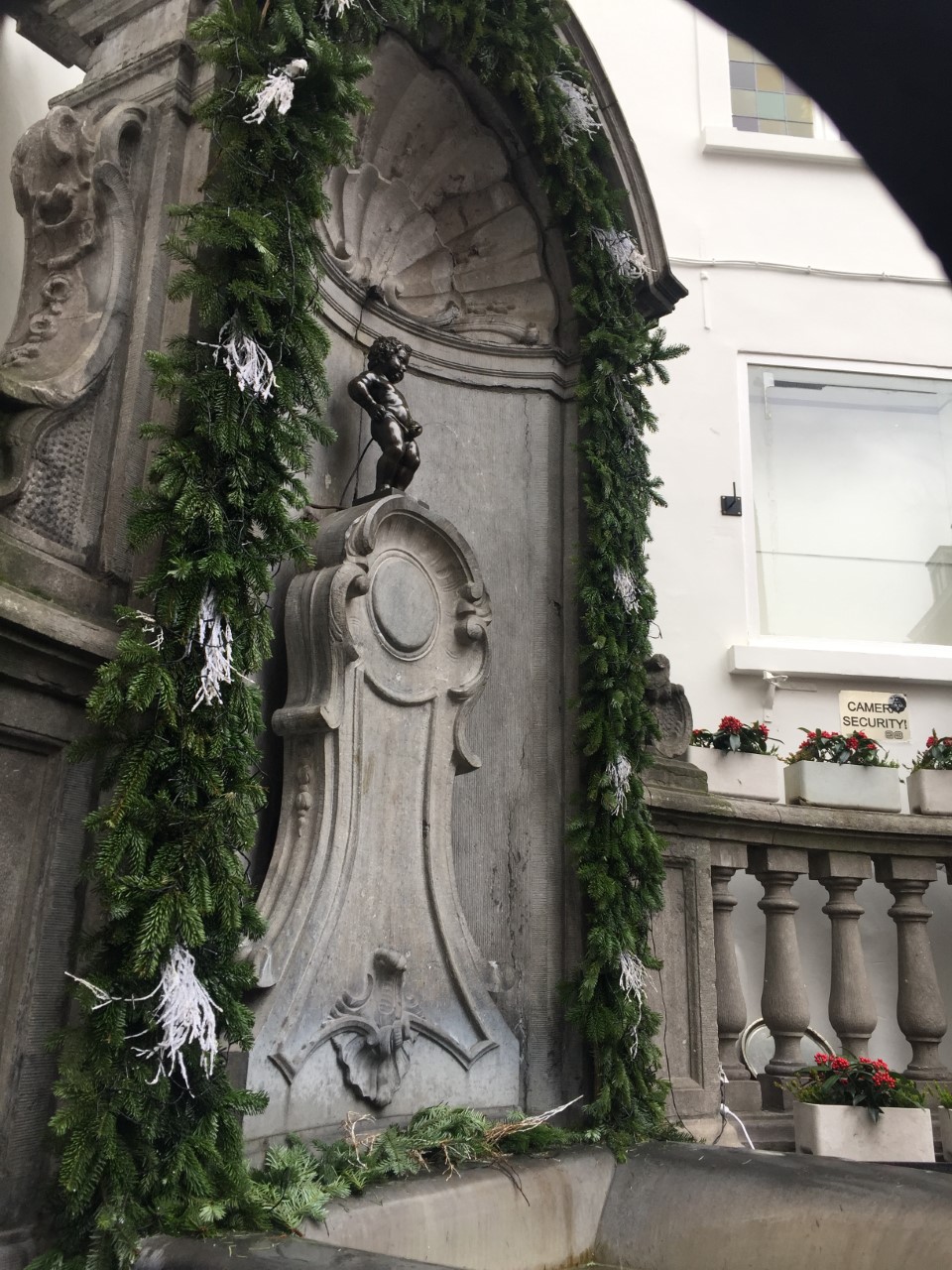 A famous landmark small bronze sculpture in Brussels, depicting a naked little boy urinating into a fountain's basin.
(A little comical at first, but it became so normal after all the touristy shops were filled with it!)
Mary is the grande dame of Belgian chocolate.
The 92-year-old chocolatier is a favorite of the Belgian royal family, filled with rows of caramel, marzipan, chocolate mousse, ganache and cream-filled pralines. It easy became my favourite too!
The perfect chocolate store for gifts and variety of unique chocolates.
(I took a some fresh belgian waffles home with me!)
Besides chocolate, Belgium is also known for it's frites (aka fries), unfortunately, we waiting in line for almost 10 minutes and did not move so we left..however if you get a chance try them out!
Elisabeth is an independent boutique in Brussels that collects Belgium's best artisanal sweets.
It doesn't hurt that the storefront is just so cute too!
MUSEE DU CACAO ET DU CHOCOLAT
A small museum located in central Granda Palace, where you can taste different kinds of chocolate and enjoy the truffle making demonstration.
(Lots of Chocolate tastings too!)